How to reset your username/password
If you or anyone in your organization has forgotten or otherwise misplaced their username and/or password for any reason, the only way to recover access to your account is using our forgotten username/password option provided on the login page.  Here's the steps for obtaining your username/password:

1.  Select the Forgotten Username/Password option on the login page.

2.  Enter your email address on file with your account and check the checkbox to complete the Human vs. Robot Challenge.

3.  Click to call one of your verified numbers that you setup on your account (for activated accounts only)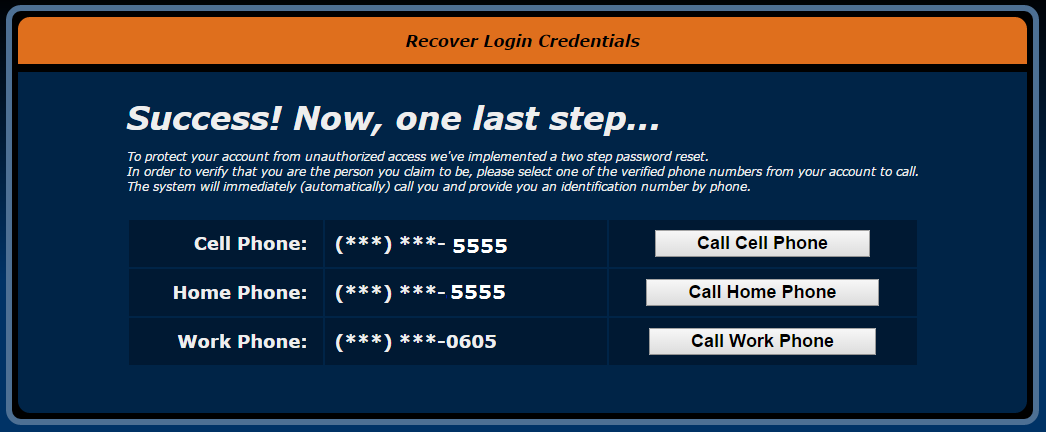 4.  Answer the phone call (or review the text message) and type the 6 digit code you received back into the website form



5.  Check your email.  You will receive an email with your username and new password.  You must use these new credentials to login.