How to create a Receiver account
If your officiating organization has elected to utilize the Horizon Payment Center, the first thing officials will need to do in order to receive payments is to create a Payment Receiver account.  Setting up a Payment Receiver account is fast and easy and just takes a few steps.  To get started, navigate to the Horizon Payment Center and perform these steps:   



Select Setup an Account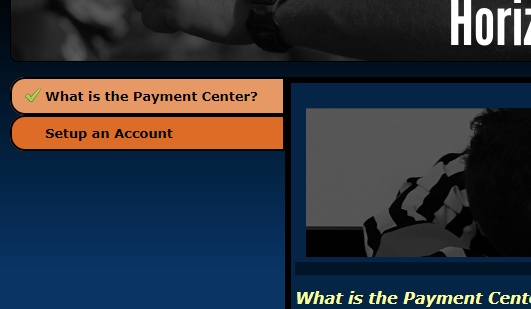 Click the Setup Account Button
A business account for the officiating organization must be setup before any personal accounts can be setup.
Accept the Terms of Service and Privacy Policies

You must verify your contact information, then accept the Terms of Service and Privacy Policies for the service operations to continue.
Certify that your personal information (name & email) is accurate

Pay the Setup Fee via Credit or Debit Card
A one-time setup fee is required to establish a payment account.  This is a one-time fee and not an annual recurring fee.
Account Created!
After you've completed this, your payment account will be created.  Next, you must Add a Bank Account to your payment account.
Related Topics