How to Add & Verify a Bank Account
Every Horizon Payment Center account will be required to add at least 1 bank account and will also be required to perform and complete the ownership verification process. Ownership verification on a bank account can be performed using either Instant Bank Verification or through Micro-Deposit Verification. We recommend everyone at least try to utilize the Instant Bank Verification method since it is much faster and more efficient. However, some may find it easier to utilize the Micro-Deposit Verification method, which is certainly fine to do so. If your banking institution is a Credit Union, only the Micro-Deposit Verification is permitted for these types of institutions.



Adding a Bank Account
Start by navigating to the
Bank Accounts
tab in the
Horizon Payment Center
from a desktop/laptop (non-mobile) computer.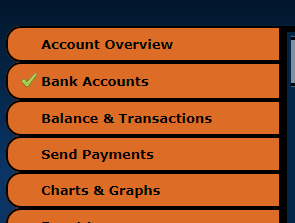 Then choose the Add Bank Account option in the top toolbar.

Click on one of the major banking institutions or use the search bar to search for your banking institution.
Login to Your Bank
The system will now take you through the process to login to your bank to complete the Instant Bank Verification process. If you are unable to complete the Instant Bank Verification process after 2 attempts, the system will provide you an option to perform the Micro-Deposit Bank Verification process as an alternative.

To complete the verification process, see the steps listed in one of these support articles:
Unable to Login to Bank
You will be given at least 2 attempts to login to your bank account to complete the
Instant Bank Verification
. If you are unable to login after 2 attempts, you'll be able to choose a different bank or use
Micro-Deposit Bank Verification
instead.